may 29th, 2017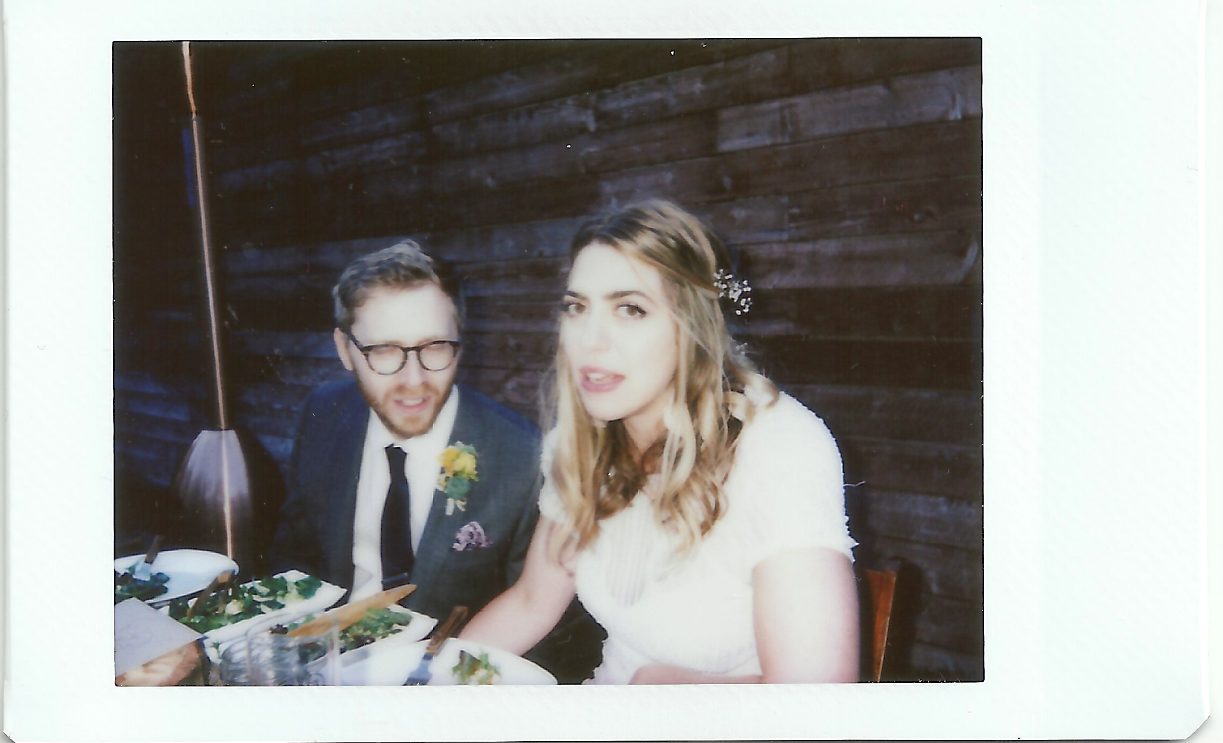 Here's the speech i gave at the ceremony
One April 28th years ago, Tom was born. i remember that day well. i wanted a little sister.
Exactly two years later on April 28th, Elise was born. i remember that day too. It was Tom's second birthday and we had ice cream cake.
Flash forward 19 years later: Tom returned to the University of Pennsylvania after his junior year in Berlin. That's when he met sophomore Elise, who had joined his co‑ed fraternity, St Elmo.
They became good friends. And, as two undeniable cuties with kindred souls, they felt an instant attraction: their hands wandered over to each others hands at a bluegrass concert; a rain storm left Tom stranded without dry clothes at Elise's apartment.
But theirs was a forbidden love. By St Elmo's law no romantic fraternization was allowed within the fraternity. Both Tom and Elise recall that it was i who convinced Tom to break the rules. You're welcome.
And so it was that year at their joint birthday party in West Philly, they were unable to share even one kiss. They were in love, and they had to give each other high fives.
But their time of such trial was brief. After graduation Tom worked at Philly NPR's WHYY — home of Terry Gross's Fresh Air. And after Elise graduated they moved to Washington, DC where Tom moved with her and worked for NPR national. Elise worked for the National Institutes of Health where her work supported medical education in sub‑saharan Africa and where her boss would root around in her bag of MnMs while she was still holding it — which is an insane thing to do. If you do that, don't do that.
In 2013, Elise was accepted to The Keck School of Medicine in Los Angeles and she and Tom planned their cross country move. Tom gave notice at NPR and his boss asked, "would you stay if we give you a promotion?"
And Tom said, "you can't fight love."
[ applause break ]
His boss said, "ok, well, we'll just open an office in LA."
Tom said, "great, but first I'm going to Asia with Elise for six weeks." Because that is the magical globetrotting life of adventure that they live!
In 2014, they welcomed their adopted son — i mean rescue dog — i mean son, Bear, to their home. And they've built a radiant love together: swimming with dolphins in the Pacific Ocean, defrosting a lasagna when Elise had to work nine days straight, going to spin class together and getting fresh organic juice afterward*. Extraordinary lives matched by their uncommon joy.
*They almost didn't let me say that part about spin class.
Last year in January, while vacationing in Northern California, sitting by the fire, Tom turned to Elise and told her that he knew he wanted to spend the rest of his life with her, and would she marry him, and she said yes.
Tommy, i've loved seeing you grow up to love and care for Elise and Bear.
Elise, i am in awe of how you don't let Tommy get the best of you in arguments — many have tried, *i* have tried, but all, save you, have failed.
And now, thirty years later, i have my little sister. It was worth every moment of waiting.