august 17th, 2014
We discovered this a long long time ago, but I'm posting today. We drew the same idea at nearly the same time four years before we met: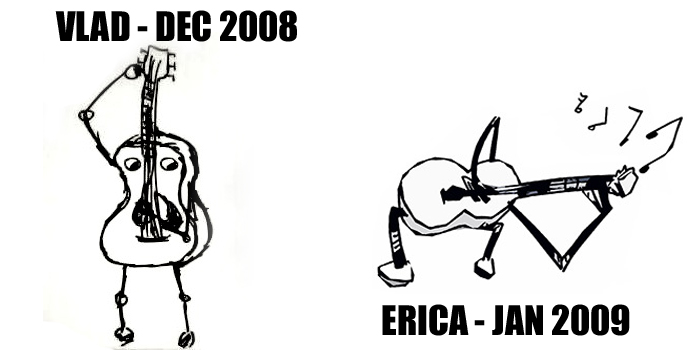 I think that's pretty cool, you guys!!
Working on a couple of alienating poems about controversial subject matter. There was a lot of heartbreaking news this week. The poems aren't about any of that. They're about alcoholism and bulimia and euthanasia and ... (hisses) me!!
I'll let you know how they go!