february 20th, 2022
Today i'd like to feel proud of myself and realized i didn't previously tally up my achievements of 2021! Here they are:
launched three websites
refactored ericadreisbach.com to score 100s on Google PageSpeed Insights
submitted SMOTHER to eight screenwriting contests
placed in the top 500 (!) of Nicholl submissions in my genre
performed live(! once!) at Louder Than a Mom
drew seven Independence Parka comics — twitter.com/indyparka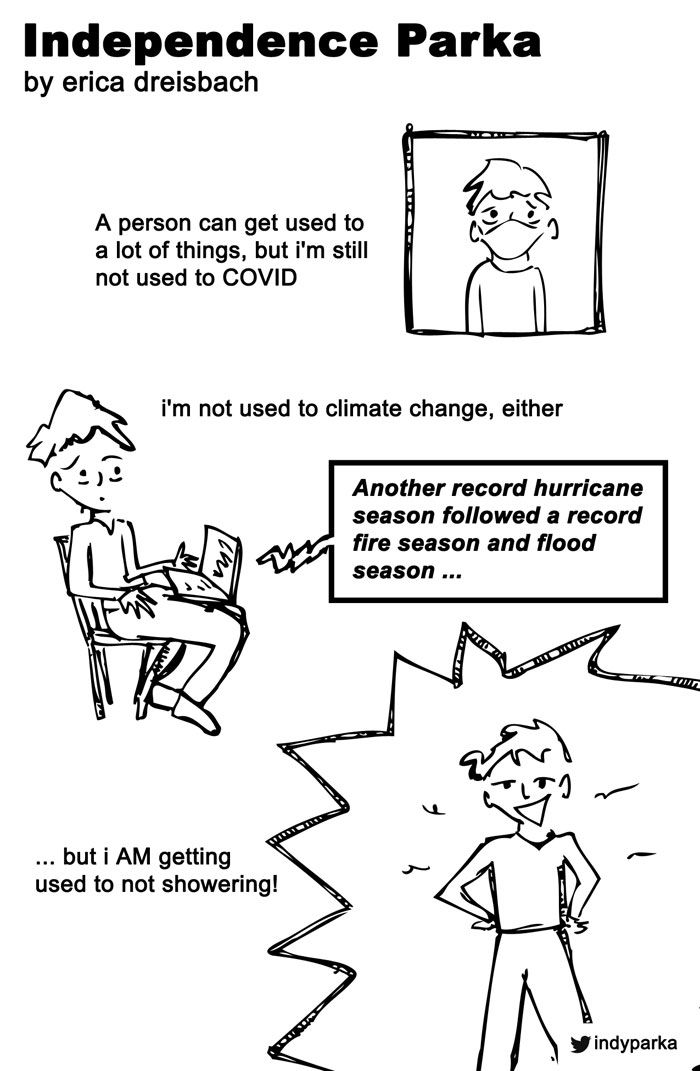 broke the handle clean off of a stroller

safely traveled to Colorado and Los Angeles
drove from Chicago to Vermont and back
by far my longest roadtrip as a

co-driver
took a "beach vacation" at home (video)
avoided contracting COVID-19*
* = never tested positive for COVID-19

Wut Next.