march 3rd, 2014.
Back to what worked before: diatomaceous earth. This time: less mess. Purchased shallow, wide-mouthed Tupperwares. The short white ceramic tubeys that Longhair John sold me for to make bed risers are only a little taller than the Tups, so I cut down the inside corners to prevent the more gymnastic bugs from stretching up and on.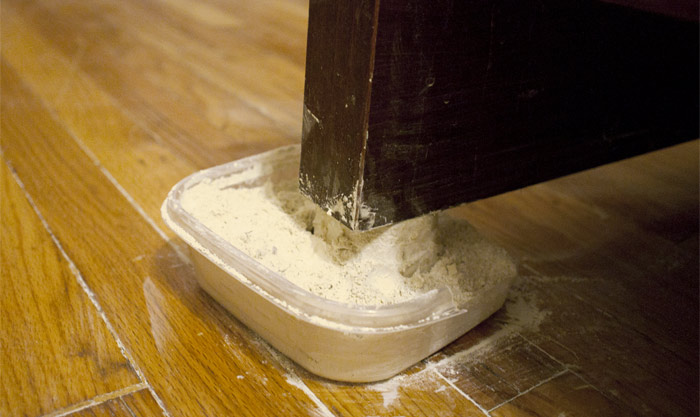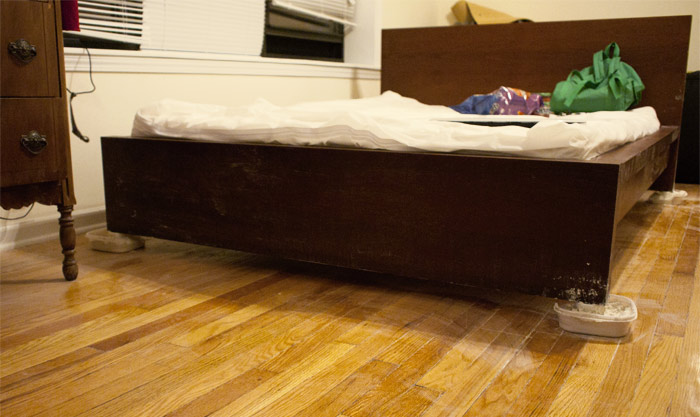 For under the bed: Vlad's trap.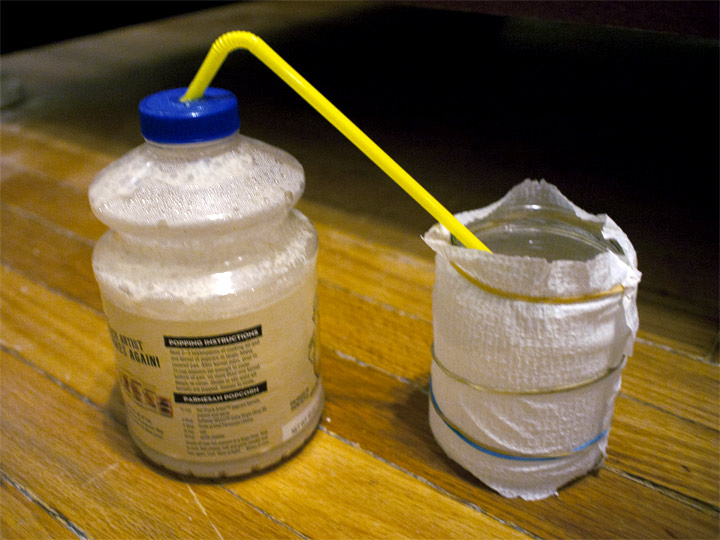 The whole while rigging this up, versions of Brad Pitt's opening monologue in Inglorious Basterds playing in mind. "The bed bug will fear us! The bed bug will hate us!
"You are in debt to me for one hundred bed bug scalps! And lady: I want my scalps."
UPDATE: Vlad's trap has caught a bug.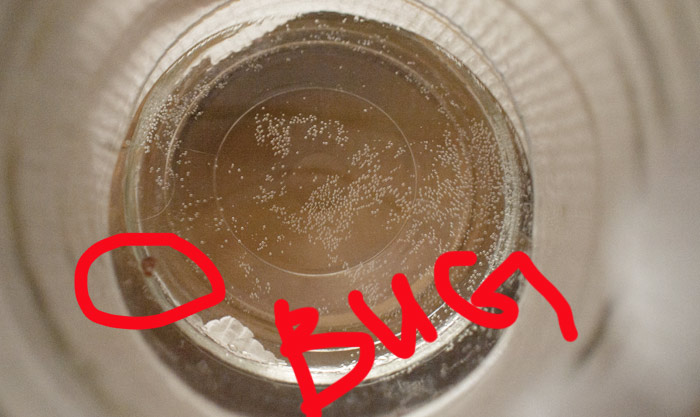 Landlord Sam, now fully up to a 10 on my personal sleeze-ometer, said he'll call the exterminator next week. "Let's wait to see how it's working," he said.
"I've caught a bug. So, it's not working," I said.
WHAT CAN YOU MEAN
LET'S SEE HOW IT'S WORKING
HOW BOUT
I LEAVE SOME BUGS
IN YR OFFICE
U CAN LEARN
JST HOW WELL
IT'S WORKN