september 25th, 2015
vledding
Vlad and i were married last month by my brother in a small family ceremony in my parents' front yard in Vermont. Dream wedding.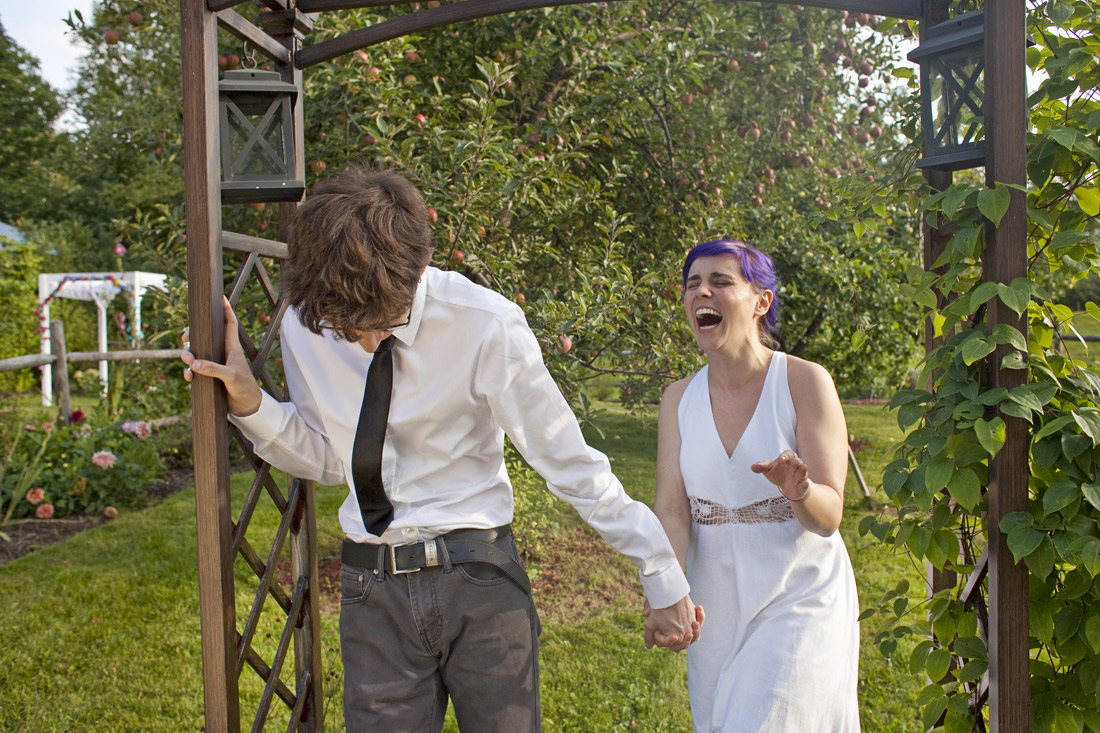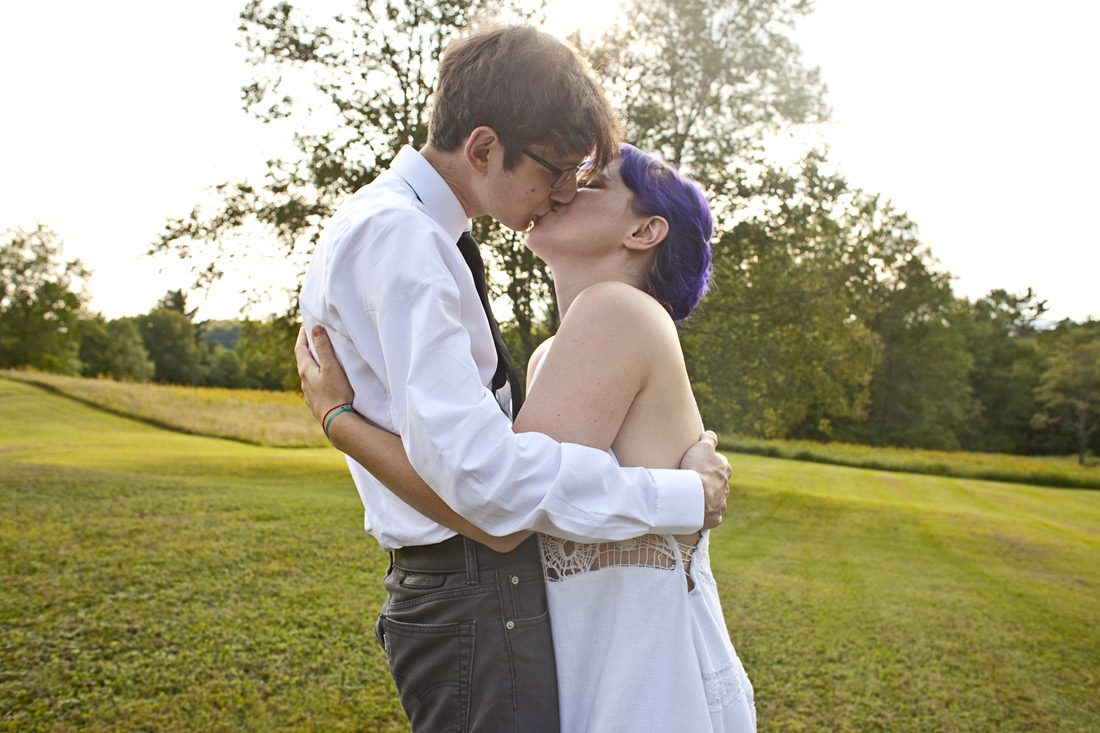 More photos from the incredible Aida.
The relationship feels much the same, but *i* feel more like a grown up woman. Neither of us are changing our names, at least not right now, altho we joke that i'll become "erica Vlad Seghete dreisbach" and Vlad will become "Vlad erica Dreisbach Seghete."
We started green card paperwork on Saturday. i figured it couldn't be harder than taxes. It was so much harder than taxes. Parents' birth places and dates of birth. Documents to prove we co‑mingle finances and share a married life together. Address of every residence for the last five years. Vlad's alien number, Social Security number, visa number, date and port of entry. The visa number was especially tricky. Vlad's visa has several numbers, none of them labeled, all roughly equally likely to be The Visa Number™. And that's just my paperwork. Vlad's is much harder.
The marriage decided to invest in an immigration lawyer.
co‑mingling
Sometimes we refer to the marriage as its own entity, which is thrilling. The marriage buys us brunch. The marriage gets us a cab home. The marriage has house chores. We'll buy chocolate like it's an offering. "This is for the marriage."
jeopardy
i study every day. Currently wrapping up intensives on US Presidents and world geography. Next is Shakespeare, the Bible, and inventors. Studying is fun. my appetite for rote memorization, which i remember as considerable when last at full flex in high school, is only more voracious and precise. This has been an opportunity to finally have the Periodic Table committed to memory. To attach basic biographic data to sports figures otherwise jangling disjoint in my shrugging mind. Like: Michael Jordan quit basketball and played minor league baseball for a while. When was that? (1993) What baseball teams did he play for? (the Birmingham Barons and the Scottsdale Scorpions) When did he come back to basketball? (1995)
Stuff like that. As discouraging as it is to watch a Jeopardy game and blank on more than half the clues, it feels powerful, magical, to Learn about whatever i want.